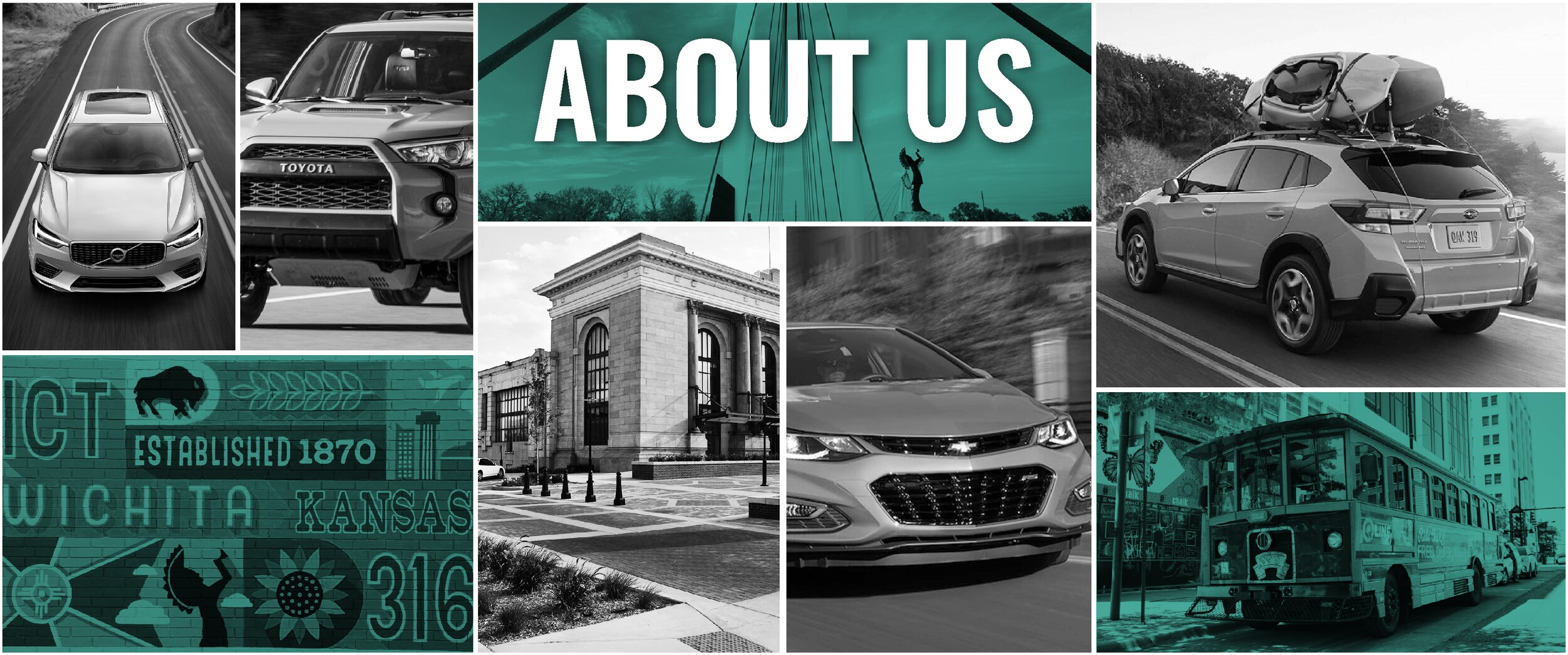 If you haven't met him already, it won't take long to figure out that Brandon Steven, owner of Eddy's Everything, is a proud entrepreneur, philanthropist, and member of the Wichita, KS community. From an early age, Brandon Steven discovered a passion for automotive sales, which he pursued to achieve all that he has today. From washing cars on the lot at an early age to working as a car salesman at the age of 17, Brandon put in the hard work and elbow grease early on. After earning a marketing degree from Southern Illinois University, Brandon Steven returned to Wichita and returned to high achievements in car sales; he began to build a legacy of success at Brandon Steven Motors. From his location on West Street, Brandon Steven expanded to three locations, and in 2004, Brandon Steven branched out to purchase his first new car dealership.
Brandon's people-first approach and his success in car sales led to where he is now, which is expanding Brandon Steven Motors to become Eddy's Everything! With five Eddy's locations in the Wichita area (and serving customers from all over Kansas), Brandon Steven is THE Wichita car guy. At the Wichita, KS Eddy's locations, Brandon Steven Motors offers Cadillac, Chrysler, Dodge, Jeep, Ram, Ford, Scion, Toyota, and Volvo vehicles at value pricing. If you're looking for a new vehicle, high-quality used vehicle, state-of-the-art vehicle service, or OEM parts and accessories, you'll find what you need at an Eddy's Everything dealership owned by Brandon Steven.
Beyond providing a way for many in the Wichita, Kansas area to find the vehicle that's perfect for them, Brandon Steven is dedicated to giving back to the community. That's why he helped raise a record-breaking amount of money--over $468,000--for the Leukemia and Lymphoma Society, which earned him their 2007 Man of the Year title. The ability to read people has helped Brandon Steven throughout his sales career, but it also helps him raise money for kids in need through organizations like Aces For Kids, a poker-funded charity even. Brandon Steven also continues to be an entrepreneur in co-ventures with his brother Rodney--Genesis Health Clubs and the Wichita Thunder professional hockey team are just a couple examples. With his wife Karen and six children, Brandon Steven is proud to live in, work in, and give back to the Wichita community.
About Brandon Steven Motors, Proudly Supplying New Toyota, Chevrolet, Ford, Jeep and RAM Models in Wichita, Kansas
Whether you're from Wichita or anywhere in the region, you can rest assured that when you shop for a new or used CADILLAC, Chrysler, Chevrolet, Dodge, Jeep, Preowned, Subaru, Toyota, Ram, Scion, Volvo, you're shopping for quality and reliability, no matter which model appeals to you.
Qualifying for a loan or CADILLAC, Chrysler, Chevrolet, Dodge, Jeep, Preowned, Subaru, Toyota, Ram, Scion, Volvo lease couldn't be easier with our on-site financial enthusiasts at your back. We know all of the ins and outs of finding quality financing solutions, and that means you can spend less time going over paperwork and more time enjoying your new car.
Once you're behind the wheel as an owner, Brandon Steven Motors continues to support your driving needs through our onsite service center. Our team is well-versed in everything automotive and utilizes the latest CADILLAC, Chrysler, Chevrolet, Dodge, Jeep, Preowned, Subaru, Toyota, Ram, Scion, Volvo parts, so you can count on solid routine maintenance and timely repairs when they're needed.
When you can come to Brandon Steven Motors, you can have your CADILLAC, Chrysler, Chevrolet, Dodge, Jeep, Preowned, Subaru, Toyota, Ram, Scion, Volvo wishes granted. And let's face it: you deserve nothing less. Located on 6631 E Kellogg Dr in Wichita, Kansas, we know our job isn't finished until you're completely satisfied.
Read about Brandon Steven's business partner and brother, Rodney Steven, both from Wichita, KS, here: brandonsteven.com/rodney-steven.htm